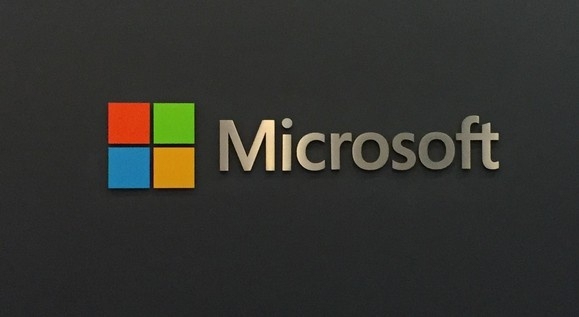 Microsoft sets May kill date for OWA apps on iOS, Android
The move riles enterprise users who still rely on older apps to access email because Outlook apps don't cut it for them
Microsoft has set a kill-by date for a mobile email app that enterprises have long relied on, telling customers they must switch to another company app in two months.
The Outlook Web App (OWA) for iOS and Android will stop working May 15, Microsoft announced last week. "On May 15, 2018, the OWA mobile apps will stop working," Eugenie Burrage, of the firm's product marketing team, wrote in a March 6 post to a company blog. "Office 365 users who attempt to open them will be greeted with a message directing them to download Outlook for iOS or Android."
In a pair of prior steps, Microsoft next month will strike OWA from the Apple App Store and the Google Play market, then start warning users of the impending stop date.
OWA on iOS harked to mid-2013, when Microsoft issued the app that reprised the in-browser OWA corporate workers had long used on devices - first mobile phones, then smartphones, then tablets - that couldn't run the full-fledged Windows x86-based Outlook email client.
Microsoft followed that with OWA on Android nearly a year later.
The iOS and Android OWA apps offered the same functionality as OWA in a browser, letting users access email, calendars and contacts housed on Microsoft-hosted Exchange server. The OWA apps were available only to users covered by an employer's Office 365 subscription.
But ever since Microsoft unveiled Outlook-branded apps for iOS, then Android, in January 2015, it was certain the company would eventually put the stop-gap solution of OWA to rest.
"The new Outlook app replaces OWA for iPhone/iPad/Android," Microsoft put it plainly at the time. "We are leaving the OWA for iPhone/iPad/Android apps in market for the time being because there are some advanced Office 365 and Exchange Server features that are not yet available in Outlook. Customers who require these advanced features (e.g. viewing Information Rights Management protected mails, support for Apps for Outlook) can continue to use OWA for iPhone/iPad/Android until those features are available in Outlook."
That "time being" has apparently come to a close.
Microsoft's decision to kill OWA in just two months did not sit well with some enterprise customers, who responded to the announcement with comments appended to the Redmond, Wash. firm's blog.
"This is such an unnecessary one-sided action by Microsoft," said Tony Mels. "I use OWA ... because I don't want any email notifications or Unread Message icons."
"[I use OWA] because it's not possible to add shared mailboxes in the native Outlook app [so] we advise users to use this OWA app," added Jarno Korterink. "Please first add support for shared mailboxes in the native Outlook app before retiring this OWA app."
Sven Mihaly-Bison expanded on Korterink's dilemma. "Will Outlook be enabled to access on-premises shared mailboxes? The OWA app is the only tool with the ability to do that. It´s not possible to access Exchange 2016 Shared Mailboxes with Outlook as Exchange 2016 works only with WAP 2016 and WAP 2016 does not support IMAP."
"What about the government tenants? Will the native Outlook app finally be secure enough, so we can use it?" asked Kent Kroft.
"I need to know how my admins should approve emails on mobile devices," said Robert Woods. "I also need to know how my users whom are not enrolled in Intune should access their mailbox now? This was our only alternative to forcing BYOD devices into MDM enrollment, and you are taking that feature away without providing a replacement it seems. Please stop deprecating functionality without providing an alternative! We pay for these features."
"This is a very abrupt change with very little time to widely notify the customer base," argued Chance Webster. "Bottom line, deprecating the OWA app this soon is a HORRIBLE idea and I can hardly wait for the flood of phone calls from angry clients that I'm sure to get from this sudden removal of an app that has helped them gain a significant boost to their daily productivity and flexibility."
To Microsoft's credit, it responded to most of the complaining commenters. To Kroft, for example, who had asked about Outlook app security in a government environment, Microsoft's Burrage said that the company planned to complete FedRAMP certification and approval for Outlook "in the very near term" and urged Kroft to keep an eye on the Office 365 Message Center during the next 30-60 days for an announcement.
Others, however, were simply told that their users could continue to access OWA through the mobile device's browser. Such access will continue to be available after the OWA apps stop working.
"While we are working to deliver the capabilities you are requesting to Outlook for iOS and Android, you can continue to use OWA through the browser on your mobile device," Burrage said in a final comment.
Not surprisingly, some balked at that advice. "It seems...you are telling me they [users] will need to use a mixture of Outlook on the iPhone and OWA on the web to get the same functions they already have, that again, we pay for," countered Woods. "Such terrible customer experience.